Nanobrasserie de l'Ermitage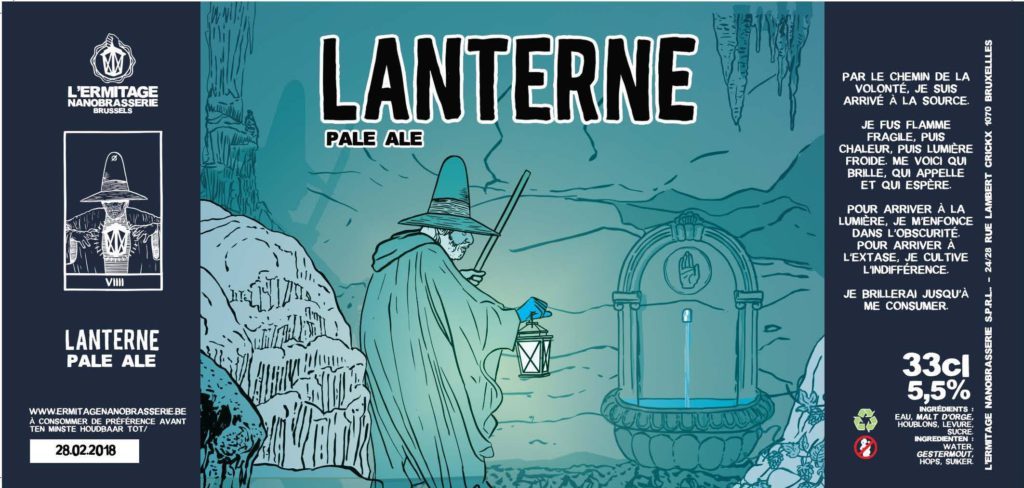 Nanobrasserie: brewery which produces a maximum of 3 barrels each brew
Try their beers at our event: 2/3/2019 Meet the Brewer L'Hermitage
The Nanobrasserie or Nanobrewery de l'Hermitage, a project by three friends: Nacim Menu, François Simon and Henri Ben Saria, made their first production in July 2017.
Before this and after some home brewing they learned to brew at la Brasserie Bastogne, now called Brasserie Minne.
Thanks to a successful crowdfunding campaign thy are now installed at an old sigarettes factory in the Brussels neighbourhood of Anderlecht.
They share the same philosophy as Brasserie de la Senne, prioritising the local consumption: "We produce in Brussels for Brussels". The numbers accompagny their claim, 95% of the 10.000 hectolitres that were made during their first year of existance was sold in the capital of Belgium.
Theoir style is highly influenced by the recent tendencies found in the UK and the United States. Their most reknown products include La Lanterne (IPA), Théorème de L'Empereur (Pale Ale infused with jazmin and green tea) or the Noire du Midi (Hoppy Porter).
Last but not least we would like to mention the effort they put in the labels, by the hand of local graphic artist Julien Kremer "Krump" whose surrealist creations remind us of Alejandro Jodorowsky's work.
Albert Martínez Uribe - Lambicus