Beginners' tasting session of September's Belgian beer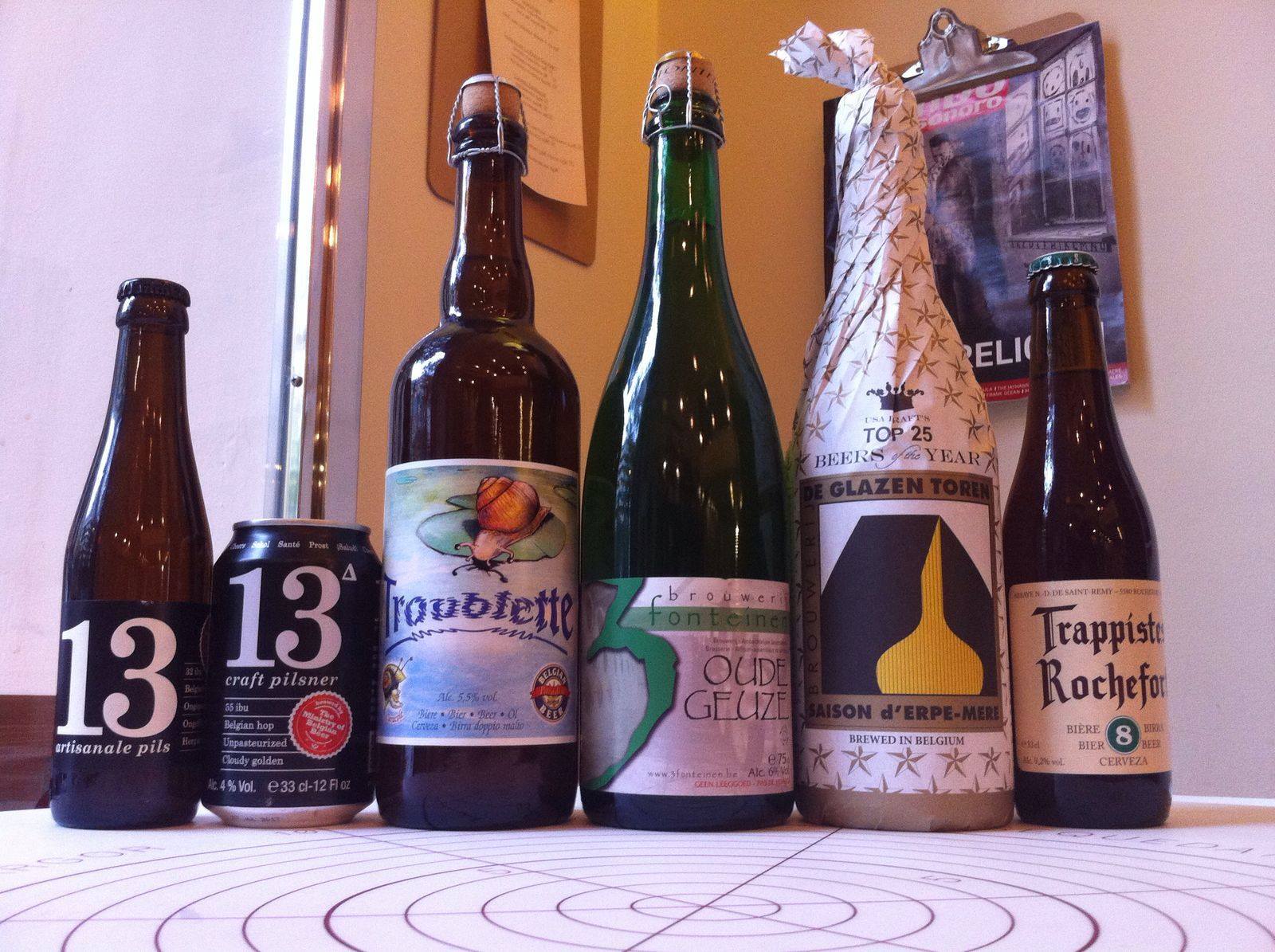 In the last edition of what have now become our traditional beer tasting sessions, despite de reluctance of the supersticious sector, we began with 13 Pilsners, beer that is recently created, particularly hoppy, unfiltered and which is now even packaged in cans, in line with the new trends coming from the USA..
We then move on to Troublette, which enabled us to slowly delve deeper into the world of Belgian wheat beers. Once we had passed this two beers with flying colours, we submerged ourselves in the controversial world of lambic or spontaneous fermentation beers, a style that always triggers heated debates and which, generally and on the first encounter, are met with certain rebuff. This was the case, even though, to illustrate de style, we triied no less than an extraordinary 3 Fonteinen Oude Geuze.
To soothe tempers slightly, we then went on to be seduced by Saison D'Erpe Mere which, if there where for Saison Dupont, would probably be unrivalled flagbearer of this stye.
To round off the sessions, a Rochefort 8!! In a tasting session of this nature, the religious presence in the form of a bottle is almost inevitable. It was still not enough for some people who went on to try a swing of Rochefort 10.
At the end, after two and a half hours, there where broad smiles, bright eyes and clumsy discussions but, above all, a good time was had by all!!!
Tags: Barcelona, Lambicus, deglazentoren, saisonderpemere, lambic,, rochefort, troublette, 3fonteinen, oudegeueze, trappist, beertasting